---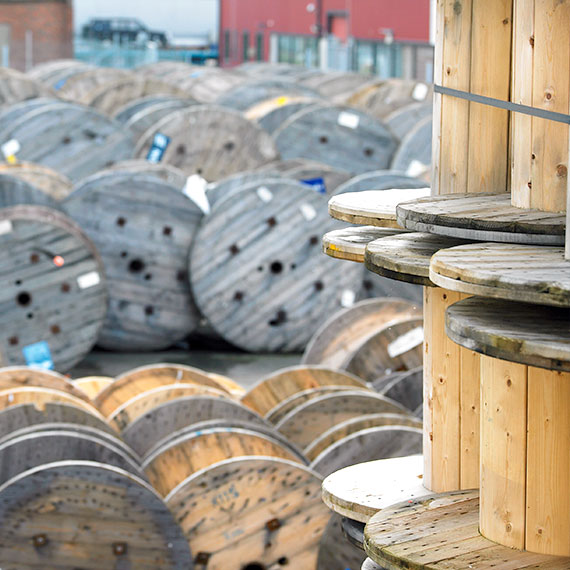 Return flows of used cable drums
We handle return flows of drums for many organizations in the market - both large and small. Over the years, we have built up solid knowledge regarding how return flows can be handled. We help customers with transports, repairs and debiting / crediting of the drums that are reused in the return flows that exist.
For several of our customers, we maintain and administer so-called Kanban warehouses. A Kanban warehouse is placed at your site, and we make sure that there is always an agreed number of drums available in the warehouse without you having to order drums from us. We keep the agreed level with drums out of the return flow and supplement these with new ones when needed.
Different return flows require different solutions. We are happy to sit down with you to create a solution that suits your situation.
Drop off used cable drums with your own transport
If you take care of your own transport of your drums, you are welcome to drop them off at our sites in Falkenberg and Nässjö. You get paid for whole drums of K-standard, as well as for drums of K-standard that we deem possible to repair, in accordance with the price list that is regulated by SelCable .
Repurchase price list Falkenberg Repurchase price list Nässjö