---
Environmentally friendly and cost effective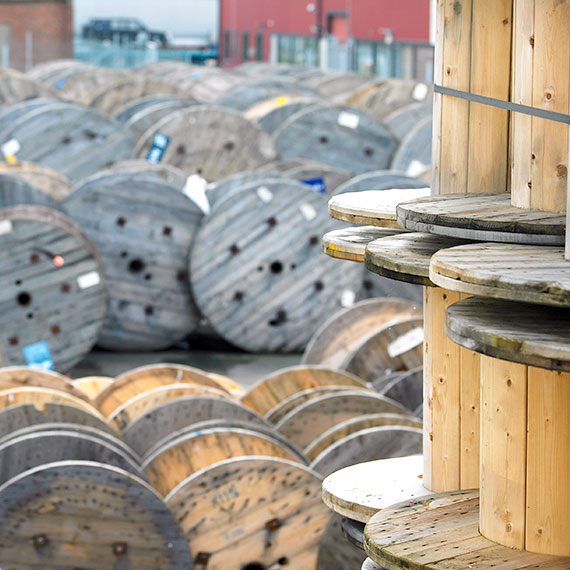 Swedish K drums are recycled in a similar way to returnable bottles for drinks. The initial price includes a deposit that is refunded when the drum is recycled. This means that the drums that are lying on your construction site, in your warehouse or in your yard have a value. The difference between the scrap price you would get for them and the amount you get for recycling them is significant, so there is an opportunity to make money from recycling your empty cable drums.
We make it easy for you by having several recycling points around Sweden, and through close collaboration with several hauliers. This means that you can bring your drums to us, or we can arrange to collect them from you. The choice is entirely up to you.
Recycling used cable drums plays an important part in reducing everyone's use of resources. Each drum that is returned reduces the need to manufacture new ones, which naturally benefits the environment.
We can help you find a solution for your recycled drums that fits your particular processes and flows. We work with large and small organizations, private as well as public. We have long experience of helping customers to recycle their drums. Contact us and we will create a solution to your specific needs.
---
Register
The information below should be completed if you are returning drums for the first time, or if there has been a change in your details. This is needed so that we can make payments to you.
Corporate tax registration and a Bankgiro or Plusgiro account are required.
Recipient of receipt and money